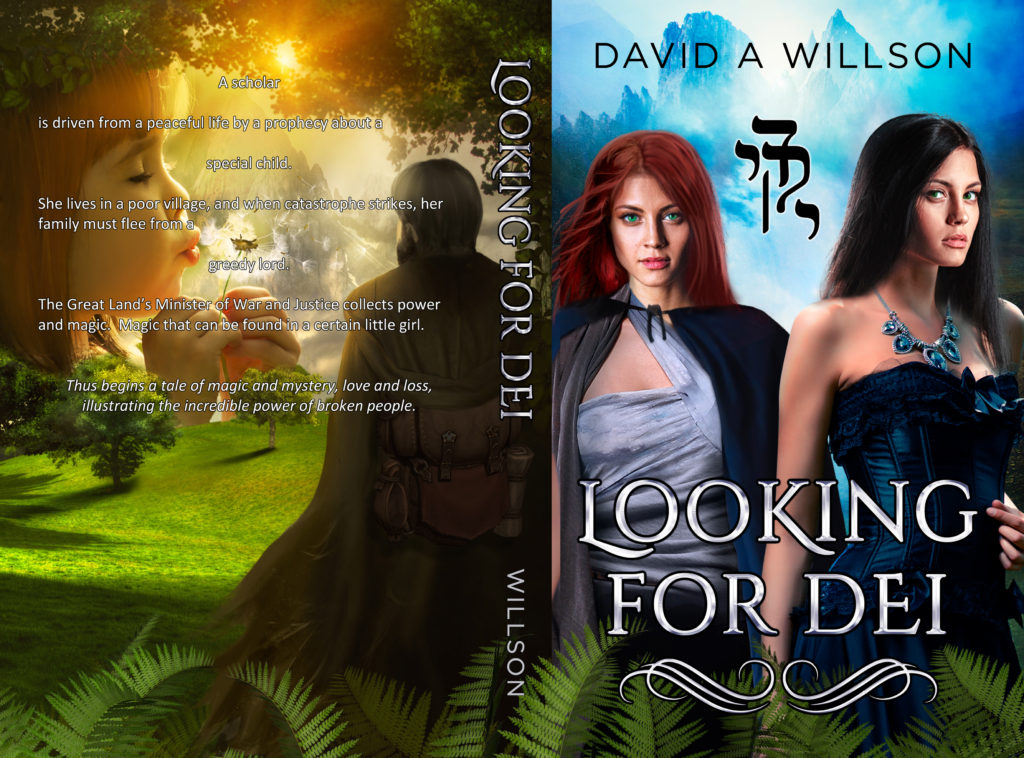 Hello friends!
Here is the latest version of the book cover, in a 5" x 8" format.
I used this art to print a couple new draft copies of the novel, which I should receive in the mail this week. Having spent my life reading real books, not e-books, it's hard to continue my editing efforts by staring at a computer screen - curling up with a real book makes it so much easier!
Plus, it's exciting to get a hard copy in hand. I find encouragement in seeing the project getting so close to completion. I'll post pictures when the draft books arrive!
Don't forget to enter the contest to win a canvas! Click here to go to that post: https://www.facebook.com/lookingfordei/posts/1099779576821527