A good book stands on it's own quite well without pictures, but for many of us, art can spice up a story-telling experience.  It's because of this that I chose to commission a professional artist not only for cover art, but to add flavor to your journey along the way.
Hence, in both Godseeker novels, you'll find illustrations that precede a scene in the next chapter.  For those of you who disagree, you'll still find the pics, but feel free to dance on by if you prefer the images you build in your own imagination.
Enjoy!
-David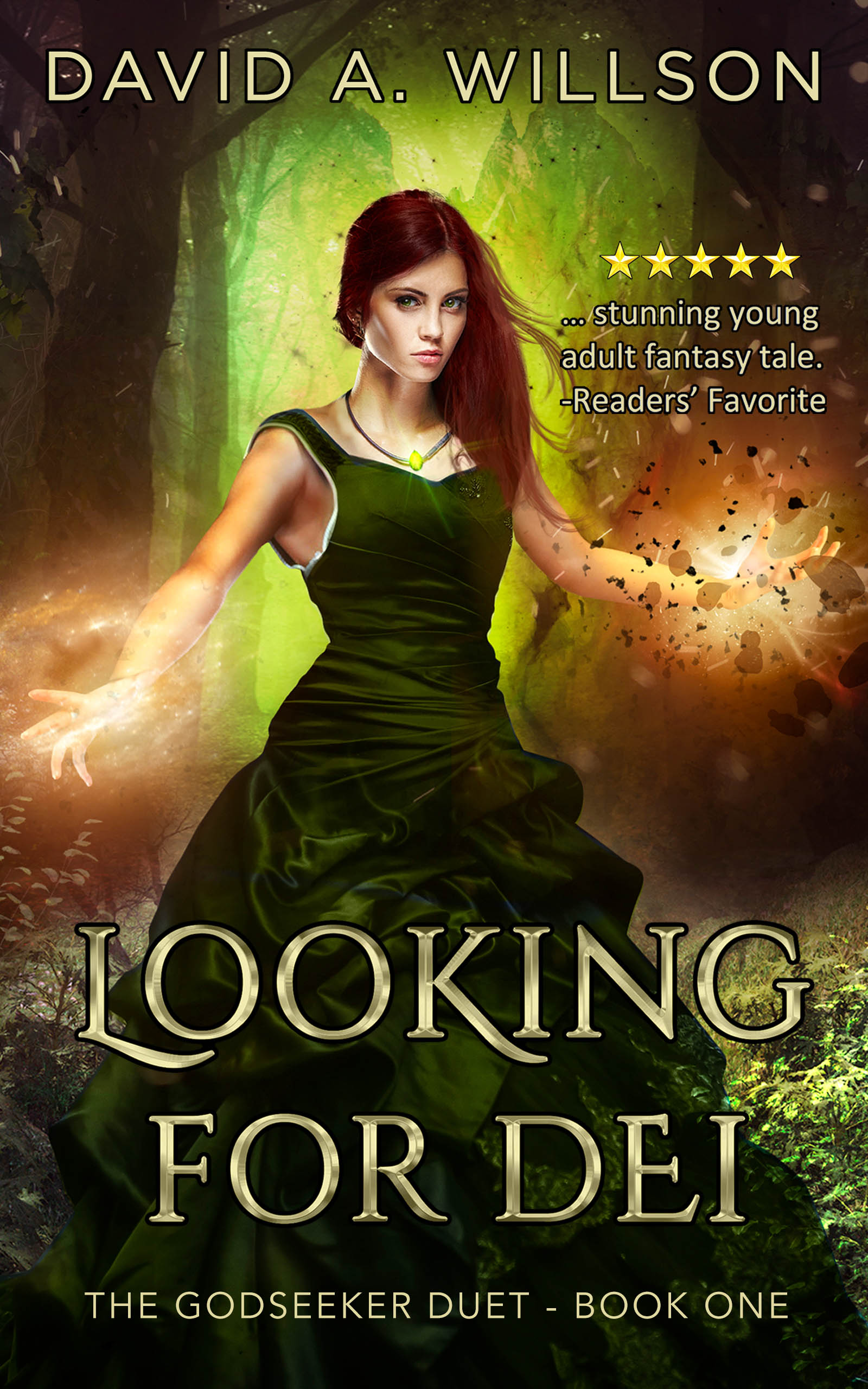 Book One Cover:  Nara Dall is depicted, with Mount Fi (aka The Twins) visible in the distance behind her.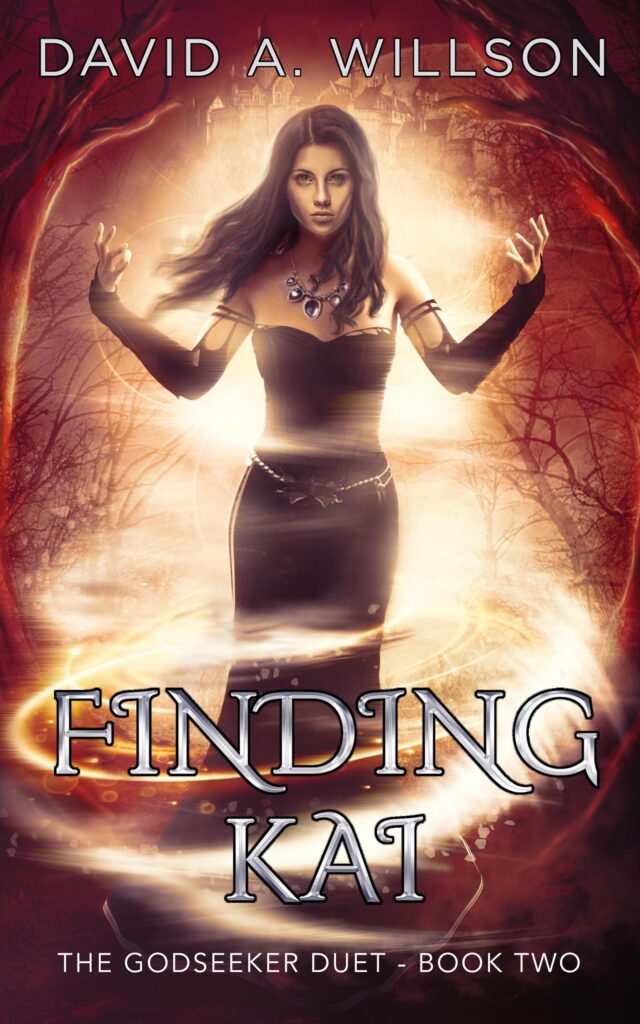 Book Two Cover: Kayna Vorick with Fairmont castle in the background.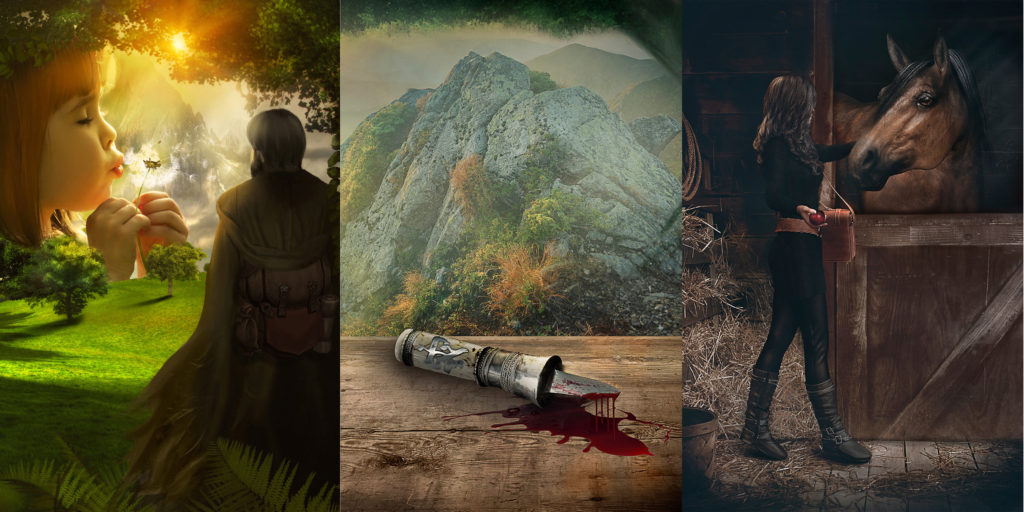 Here are a few of the illustrations in Looking for Dei.